Use These Tools to Discover Library Resources
Search Library Collections using the Library Catalogue
The library catalogue allows you to search the wealth of print and electronic resources available within the University Library System in one search interface. The catalogue interface provides simple searching using keyword, title, author, subject, ISBN, series and the call number whilst also offering advanced search capabilities for researchers.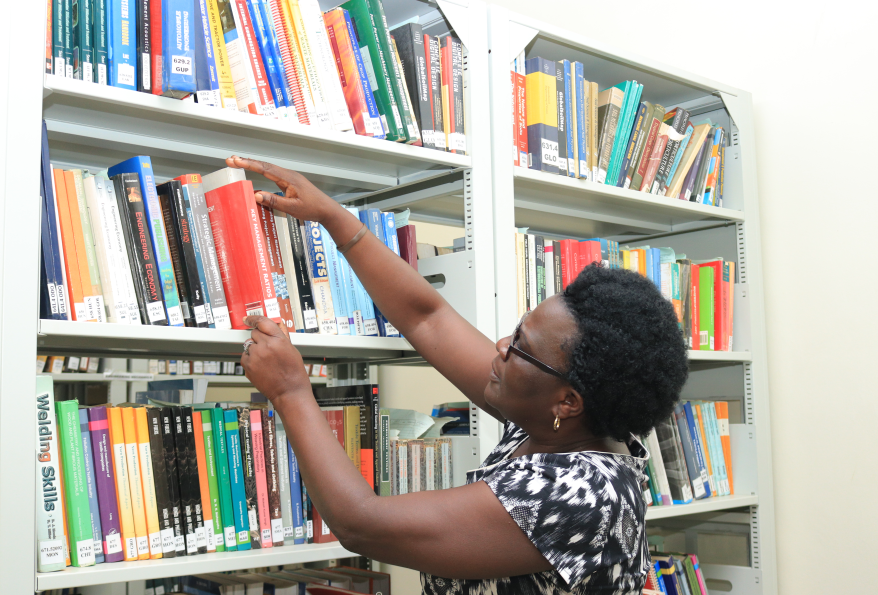 Discover online articles, journals, databases and books
Search and Find E-resources and E-journals using Lihub
How to...
Search Libhub

You can search all the online resources of Busitema University Libraries together using LibHub

Libhub provides a simple search box that allows you to perform a quick or simple search. The quick search option allows you to search the entire collection of articles, journals, databases and books online. You will have full text download of the items received through search Libhub.

 

Libhub Front Page


Advanced Search

Advanced search option is available for advanced research. Click on the Widget in circle form and the advanced search feature options will pop-down. Enter your search words as guided on the page.



Browse Libhub

Libhub allows you to discover articles, journals, and databases online by using Libhub's Browse options. Click 'Browse' on the top right corner of the Libhub page, and from the proceeding page, select the resource type, either Journals, Books, Databases and links. Whichever option you choose, the materials are listed alphabetically.



Browse by subject

You can choose to browse the collection by subject. Click on + sign of any subject category to display the sub-subjects with a total number of available journals and ebooks.

Main Subjects

Expanded Subject
Searching for thesis and dissertations using B-DEALS
B-DEALS, is Busitema University's digital Environment for Access to Learning and Scholarship. Busitema University library collects research output from the lecturers and student's dissertations and thesis into a single interface from which Lecturers, students and the Busitema community can easily find it. Most of the collections in B-DEALS is in closed access but you can request for a digital copy of the items be delivered to your by e-mail or you can choose to use our DDS services.
---
Other catalogues
Worldcat Catalogue. Search the World's biggest library catalogue to give you access to some of the collections in other libraries.