"Unlock a world of knowledge! Register with Busitema University Library today to activate your Library catalog account and access a wealth of resources for your academic success."
This guide is intended to walk you through how to self-register with Busitema University Library as a new student or staff of Busitema University. After you have successfully registered with the Library, you will be able to use the library's online catalogue
If you're new to Busitema University and you would like to use the library services, follow these simple steps to register with Busitema University Library.
Step 1
From the main Busitema University Library home page (https://library.busitema.ac.ug/),
target="new"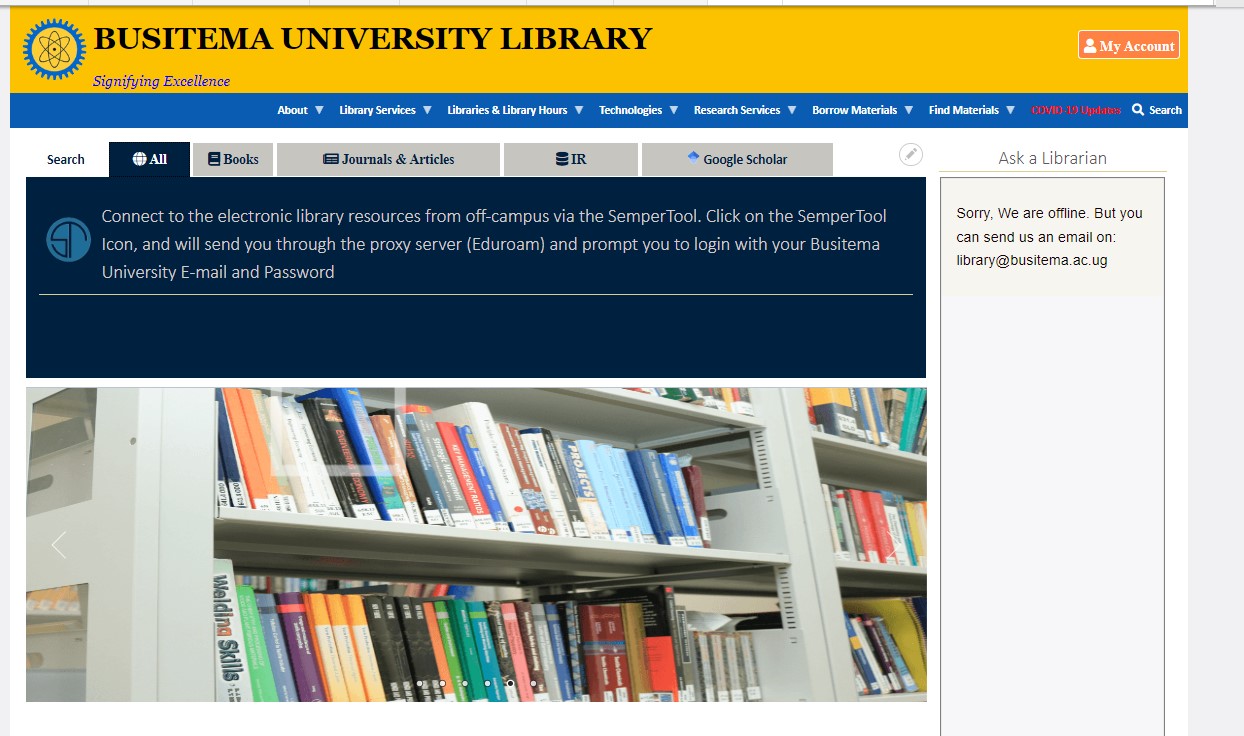 scroll down the page - to slightly in the middle of the page - under the library open hours, click on the link - Register with the Library

After you have clicked the link "REGISTER with the Library" it will take you to the page below
(New Image)
Alternatively, you can access the "REGISTER with the Library" page by following the instructions below
Go directly to the registration page by clicking this link https://library.busitema.ac.ug/borrow-materials/register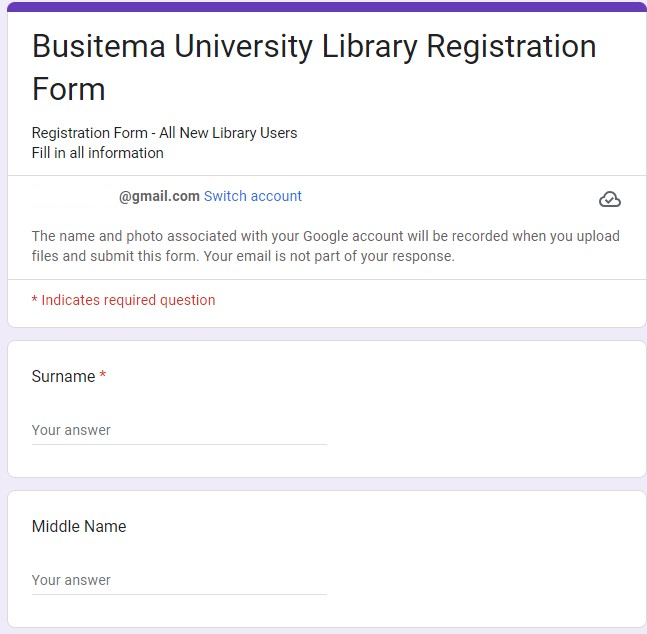 If you're a staff (academic, administrative or support), follow this link https://docs.google.com/forms/d/1_aqDAyPXx_G3DmS4o2Hg-Kmvr2wcxGgubAxG5_TK4UU/viewform?edit_requested=true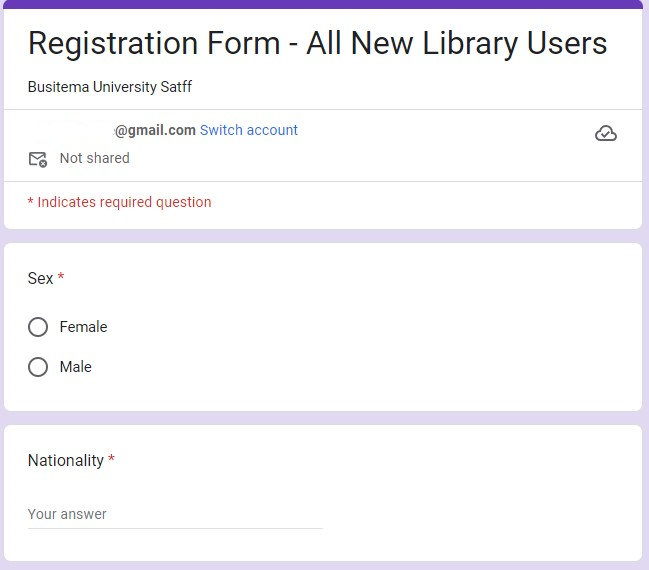 Complete the form by filling in all the details and click the submit button
Note: During the registration, provide a valid e-mail address - preferably a Busitema University E-mail address - If you don't have an Institutional e-mail [user@busitema.ac.ug], then click here to follow the instructions on how to get the institutional e-mail
The Library staff will receive your details, register you into the library system and after 1 day you will receive an e-mail to prompt you to complete the registration process. 
Then, go to the library catalogue by clicking this link https://libcat.busitema.ac.ug/ and start accessing customised services. 
The Library offers library instruction services - if you need assistance on how to register or using the library catalogue and other library electronic resources, contact the Campus Librarians and schedule an appointment to get the assistance you need.